Make It Rain: The Love of Money, or simply Make It Rain, is an iOS, Android and Windows mobile game. In it, you swipe a stack of money to earn millions of virtual dollars. You can also get into insider trading, subprime mortgages, and bribe politicians to get money. The game is a parody of capitalism and Americans' greed and desire for money. The goal is to be as crooked, selfish, and corrupt as possible.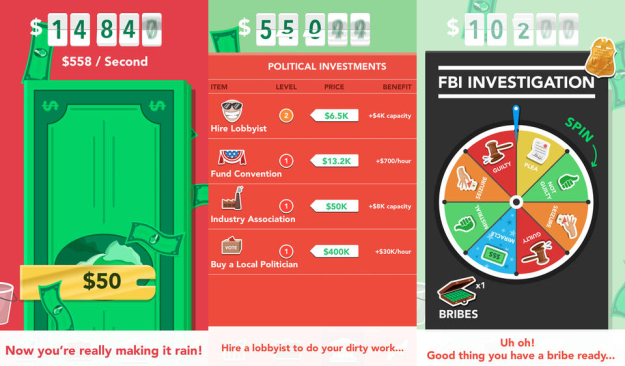 Ad blocker interference detected!
Wikia is a free-to-use site that makes money from advertising. We have a modified experience for viewers using ad blockers

Wikia is not accessible if you've made further modifications. Remove the custom ad blocker rule(s) and the page will load as expected.